Wasteland 2 Beta

This page has information from the Wasteland 2 Beta and may not be accurate when the final game is released.
Only accessible after talking to Gorkinovich at the Rail Nomads Camp, buying snake squeezins, and talking to him again.
Dialog Choices
Edit
Dialog Choices
Larry
Kill

Barrels

Pay - 100 scrap
No Scrap - on tab pay at RNC "Little Red Hen"

Want - SA - the hobos take a barrel
Business - KA - the hobos take a barrel
Later - HA - the hobos take a barrel
after resolution
Squeezin's
Help - kill Honey Badgers
Goodbye
---
Ivan
---
Ben
Snake Squeezins
Trade - merchant trade dialog
Larry - discount
Ivan - discount
Goodbye
after Prison
Juniper

Give Juniper - receive special squeezins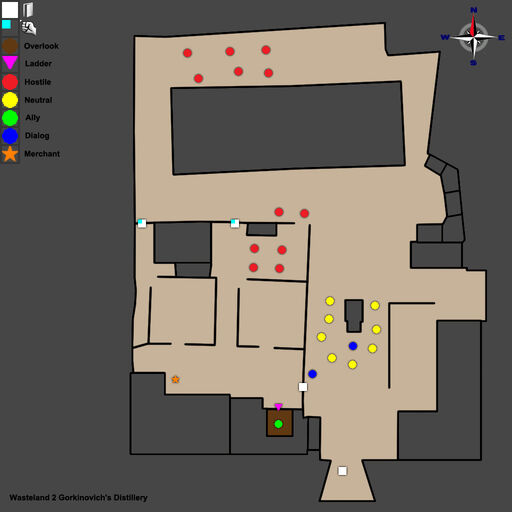 If Scotchmo is with you he diffuses the situation automatically, Hobo code.
Encounters
Edit
Unity file names: AZ10_Cops_09.unity3d
Ad blocker interference detected!
Wikia is a free-to-use site that makes money from advertising. We have a modified experience for viewers using ad blockers

Wikia is not accessible if you've made further modifications. Remove the custom ad blocker rule(s) and the page will load as expected.