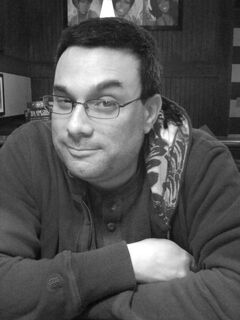 Stephen Blackmoore is the author of the Wasteland 2 tie-in novella All bad Things as well as novels City of the Lost, Dead Things, Khan of Mars, and Broken Souls.  His short stories have appeared in the magazines Needle, Plots with Guns, Spinetingler, Thrilling Detective, and Shots, as well as the anthologies Deadly Treats, Don't Read This Book, and Uncage Me. 
He can be found online here and on Twitter at @sblackmoore.
Ad blocker interference detected!
Wikia is a free-to-use site that makes money from advertising. We have a modified experience for viewers using ad blockers

Wikia is not accessible if you've made further modifications. Remove the custom ad blocker rule(s) and the page will load as expected.